LAB:
Magic DJ Sounds
DESCRIPTION:
A tone generator is intended to produce different tones of
different frequencies by varying hand movements.
LAB

CIRCUIT TEMPLATE

LEARNING OBJECTIVES:
A phototransistor can be used as a light intensity sensor.
Depending on the incidence of light, a corresponding collector current results. In conjunction with a resistor, a photosensitive voltage divider is obtained, which can be used to drive other transistor stages.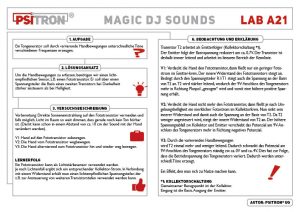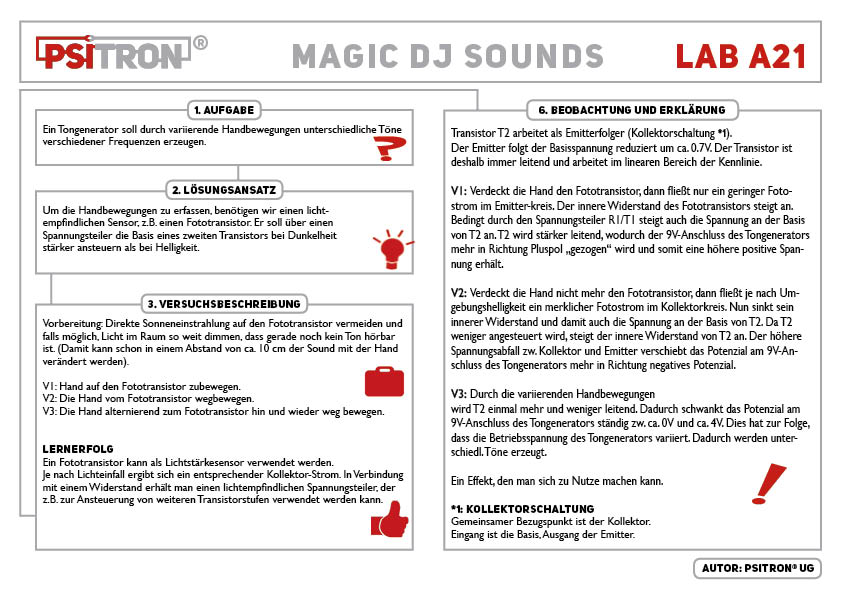 FAQs
What exactly is a smart battery?